Thank you for your donation!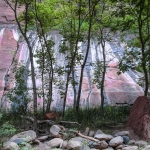 100% of your donation will go to the Southern Utah Wilderness Alliance (SUWA.org). Your donation will help SUWA fight to save our precious wilderness areas. Confirm that the thumbnail (left) is the photo you want, then click the link below to download your print-quality (tiff) file.
Download Zion Narrows
Here is the acknowledgement PDF of your donation.
Thinking about printing it? Click Printing Options.

Thanks again,
Rod Daynes
Not the photo you picked out? Click here.